Print this page
Follow Your Heart Wisely This Weekend
6.28.07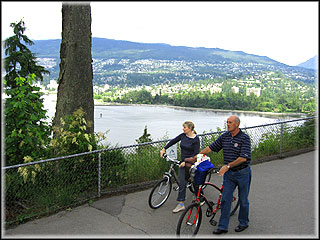 This coming weekend, it pays to be responsible with your affections… and wise with your wallet.
Wishful thinking, meanwhile, is a dangerous game to play. And with ample chances to fantasize ourselves away from reality, we must be unflinchingly honest about what's what… or suffer the stinging repercussions further down the road.
When Venus conjoins with Saturn, as she does on Sunday (Jul 1), we're under pressure to follow our heart's sense of what's right to the letter. Saturn being the 'lord of karma' and all, he doesn't let us get away with making decisions lightly. In conjunction with Venus, the strict obligation is ours to carefully choose where we spend our love and money. Such choices will set a precedent that ripples outward into the time-space continuum (or whatever less-Back-to-the-Future terminology you'd prefer), effecting certain turns in the storyline that'll come back to reward you—or haunt you—over the next few months.
A Venus-Saturn conjunction would be demanding enough without an added blurring of the picture, courtesy of Neptune. But at the same time Venus conjoins Saturn, she opposes Neptune (exact on Sat Jun 30)… feeding right into the last big hurrah of the Saturn-Neptune opposition that's cast our past year in an air of disillusionment. In that capacity, the desires we're hearing from within us right now are integrally tied to (1) what's recently disappointed us and/or (2) what we imagine we could do to remedy the dissatisfaction.
Neptune, however, loves to project visions that may or may not actually exist. This is inspiration in action—or, if you don't stay on your toes, self-delusion at its worst. When Venus is wrapped up in Neptune's spell by opposition, what we see outside ourselves (e.g., that gorgeous creature across the room, that Italian leather couch which would look perfect in the living room) promises to ease our discontent and longing. If only we had that, then bliss would be ours. But if only we actually knew what that was, or what the experience of having it would realistically entail, would we still think this way? The gaps in fulfilling logic hang open and obvious. Who the fuck knows?
On top of the connections to the macro-level Saturn-Neptune thing, Venus's latest machinations are also extra-potent due to her preparing to retrograde a month from now. Venus retrograde periods are notorious for flipping our perspective on what we value most in matters of the heart (and the pocketbook)… reintroducing old lovers, refreshing stale relationships, reminding us why we went for one guy instead of the other, and revealing other possibilities in the guise of titillating new affairs. While Venus doesn't go retrograde until Jul 28, we're already within its shadow—which means that the Venus-related business going on now may only be the beginning of the story, rather than the climax it plays itself off as.
And as another result of the Venus retrograde, she's still due to make two more oppositions to Neptune and two more conjunctions to Saturn over the next three-and-a-half months. Thus, the themes that arise over this coming weekend are highly likely to repeat themselves for many weekends to come.
That's why if we fool ourselves into thinking the romances we fuel, the bonds we foster or fracture, and the purchases we make won't return with further developments in the not-so-distant future, we truly are fools.