Print this page
Scorpionic Sparks
10.13.11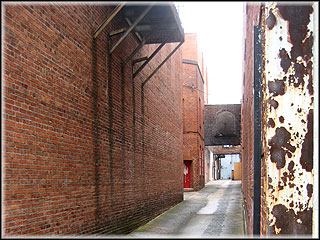 Venus and Mercury are now in Scorpio, a sign in which they are never satisfied with easy answers or face-value relationships.
This is the alluring pull of Scorpio: There's more going on than meets the eye, which conjures the sense of deep mystery that so many folks are drawn in by. 'What forbidden passions or titillating secrets simmer beneath this person's surfaces?'
Of course, this simmering intensity doesn't work well for everyone… especially not for folks who themselves don't want to be seen deeply, probed into, mined for the hot-button charge. A Scorpio's penetrating eye-contact is as off-putting to those who'd prefer their vulnerabilities, scars or kinks remain hidden as it is intriguing to those who crave the full-monty connection. Even in silence, one can spy the Scorpio mind at work, investigating the other person's motives, sniffing out where the densest emotional material resides, positioning itself accordingly.
Perhaps this explains why Venus is considered to be in detriment (or a sign of discomfort) in Scorpio—under her influence, the ability to connect interpersonally lacks a casual ease, as there always seem to be complications to consider before a common-ground is reached. Venus in Scorpio is hyper-aware of the trade-offs inherent in all relationships ('I'll provide this for you, but in exchange, I want you to give me that')… and can't simply 'go along' with anything out of trusting accommodation, not unless and until she's sure it's a sweet deal. While the relational rewards she promises may be that much more full-on (when, that is, it works out), it's usually a rougher ride to the goodies table.
Mercury isn't as ill-at-ease in Scorpio, where our mental and communicative faculties can benefit from probing beyond superficial sound-bites to more profound (and, at times, profoundly uncomfortable) truths. Turn a Mercury-in-Scorpio loose on the case, and you can guarantee it was looked at from all the angles (including, or maybe especially, the shadiest ones) and tested for inconsistencies and deceptions by this private-investigator extraordinaire. Great if you're trying to drill down to the molten core of an issue; not so fantastic for light-hearted chitchat over tea and finger-sandwiches.
Both Venus and Mercury are presently (now through Oct 18) under the influence of Jupiter oppositions, aspects that tempt these Scorpio qualities into even more pronounced expression. Nothing makes an astrological event bigger with more ease than Jupiter, who greases other planets' slopes toward potential excess. One likely manifestation: quicker than usual intensification of interactions, from 'polite' to 'nitty-gritty', whether in a productively deepening manner or as a devolution into darker nastiness.
Our responses to others' attempts to delve further into our psyches will be more conspicuous than they ordinarily might—we willingly fast-forward into heightened intimacy, or we push back against the unwelcome intrusion with a 'don't-mess-with-me' ferocity. Maybe we hardly notice how far we've allowed somebody to get with us, only later to rethink or regret our hasty unguardedness… or to reaffirm the beautiful magic in fast-developing passions. Whether seen as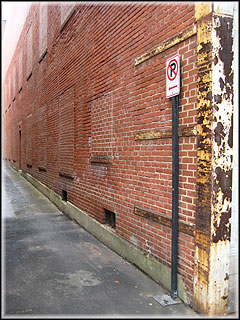 pleasurable or disturbing, the getting-to-know-each-other process accelerates from 0 to 100 in a few seconds flat under these Venus-Jupiter and Mercury-Jupiter oppositions, no stone unturned.
The likelihood for out-and-out friction grows toward the tail end of October, once Venus and Mercury move into squares with Mars in Leo (Oct 25-29), a strong-willed guy in his own right, who doesn't take too kindly to underhanded extraction techniques, or any chance of being shamed or exposed. Leo is a markedly proud zodiac-placement for Mars to find himself in, inspiring him to make obvious forward shows of his generous nature and unabashed will. He expects his deeds to be taken at face value, for they speak self-evident volumes about whatever his personal investment may be.
Squares between fixed signs like Leo and Scorpio typically pit one stubborn entity against another, each relatively certain it holds a firm grasp on what's really going on. In Scorpio, Venus and Mercury want the whole story—because isn't there always more to it?—and will push on Mars-in-Leo's dramatic actions, looking for a snag in the confident image upon which to hook the hints of neediness, insecurity, or compensatory pomposity it detects. Sometimes, however, Scorpio planets get themselves into trouble by digging for dirt which either (1) doesn't exist at all or (2) is still so unconscious on another person's part that it might as well not exist. The flip side of its investigative depth is a penchant for unwarranted suspicion or paranoia.
If it's a rise that Venus and Mercury hope to get from Mars in Leo, questioning the authenticity of his self-presentation will certainly do the trick. This Mars is unafraid to react in theatrical fullness, should what he's putting forth be subjected to unjust (at least as he sees it) doubt. He can fight with bombast, countering any down-low power moves with blatant stage-center attention-grabbing. Lest those who cast the first stone harbor any sin of their own, Mars will bat the birdie right back over the net: 'Venus/Mercury in Scorpio, what exactly do you hope to get out of distrusting my character? Are you not merely trying to reserve some "upper-hand" for yourself?'
Just as easily, the antagonism could start from the Mars-in-Leo end, should he hog the spotlight, presuming his agenda should take center stage just because nobody else is brash enough to dare. He might mistake others' quieter approaches for voluntary deference… maybe even, if he's too high on himself, poke a little 'harmless fun' at those who brood or murmur or observe too intensely for his comfort. Why wouldn't a Scorpio stinger take such bait, and stealthily pop any overinflated ego-balloons, exploiting whatever weak-spot gets the job done?
The probable tensions in interpersonal connection or communication wrought by these Venus-Mars and Mercury-Mars squares are what naturally arises at the angular confrontation between two strong-willed archetypes… or personalities, as the case may be. Though neither need be considered 'wrong' from the angle by which they assess their fellow humans—by what they proudly shine for all the world to see (Leo), or by what lurks beneath the surface with psychological richness (Scorpio)—their claim on being 'right' is also necessarily partial and, thus, tenuous. Conflicts that play out under this influence will likely be due to the mutual incompatibility of each side's totalizing worldviews, which they could try explaining to one another until they're blue in the face without much success, since they're speaking radically different languages to say 'I know it all'.
We mustn't leave out, alas, the incredibly compelling quality this type of friction yields, since, for many of us, there's a fine line separating what makes us (1) crazed with frustration and (2) crazily attracted to the source of the frustration. Venus-Mars aspects are always ripe with romantic and/or sexual tensions, too… particularly the square, where the energetic heat created when powerful individuals come together, not in perfect agreement but in mutual challenge, gets us triggered or fired up in that other way. After all, when sparks fly—however you want to interpret these 'sparks'—we can't help but be drawn to the fireworks.
Venus is in Scorpio from Oct 8 until Nov 2. Mercury is in Scorpio from Oct 13 until Nov 2. Mars is in Leo from Sep 18 to Nov 10.