Print this page
Uranus Giveth, Uranus Taketh Away
10.24.08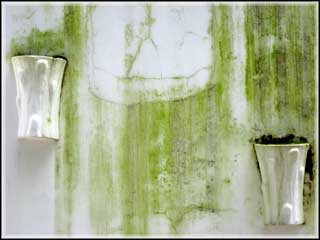 When you see transiting Uranus coming at your Midheaven, as I did, all you really know is… you never know what's coming.
Quick mini-astro-lesson: (1) Uranus equals abrupt disruption, and splits from the status quo. (2) The Midheaven (or MC) is the top of the chart (or 'high noon'), often seen to symbolize the career or public reputation. (3) Put two and two together.
I will admit, in my fantastical pre-transit anticipation, I imagined Uranus would bring me the much-longed-for book deal. Now, standing here and looking back, I instead find myself celebrating the 1-year anniversary of my shop, The Sacred Well… at the same time I mourn the loss of my paid writing gig. I never would've seen any of that coming.
Upon being laid off last week, I had little time to sit around and mope. With a big anniversary party for The Sacred Well planned for this Saturday, coinciding with the launch of our initial product line (magical oil blends, gem-and-herb elixirs, and spell candles) which required lots of last-minute production attention, I was forced to keep on moving. I did not call friends to lament my disappointing news. Many of them found out the same way you all did—by reading the last article I posted.
I suppose I'm a little upset. (Truth be told, I'm someone who feels uncomfortable with the notion of being seen to publicly court sympathy. I blame my Capricorn Moon.) This is the first time I've ever 'lost a job'… though perhaps that's because I've always listened to my intuition when it tells me to get out before it's too late. But in this particular job situation, I never felt very secure to begin with. So when it disappeared, I wasn't too surprised. I figured it was only a matter of time.
Uranus wasn't just a function of separating me from this job. As I see it, Uranus also brought me the job to begin with. And whenever Uranus is concerned, we shouldn't be so shortsighted to assume that its 'fresh new starts' and 'releases of pent-up pressure' will ultimately lead to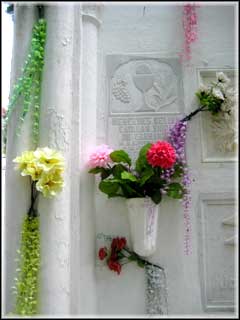 lasting results. Sometimes they do. Other times, not so much. What does persist, however, is the legacy of lessons learned when Uranus shoves us out of our comfort zone. We remember what it was like to 'make it up as we go along'.
Uranus was just barely entering a 5-degree orb of conjunction to my MC back in 2005 when I got a call out of the blue from Australia. The charming woman on the other end informed me she was involved in starting a new publication, and she had already selected me to write the horoscopes. Talk about a Uranian intrusion! Someone I've never met from another country ringing up with a crazy job offer!
Want more Uranus? I then didn't hear from her for another few more months, leaving to me to wonder if perhaps I'd dreamt it all up. (During that time, Uranus has retrograded back out of the conjunction's orb.) Finally, though, she got back in touch, and everything was a go, right? Not without another big Uranian shock. Within the first couple weeks of the job's actual beginning, the woman who hired me was let go. I had no clue who my boss would be now, nor whether the new folks in charge would even want me anymore.
And so went this job for 2½ years: I was in a position I didn't seek out (but, don't get me wrong, definitely wanted), based in a far-off land, working with people I didn't know and who didn't know me. I hope none of this comes off in any way disrespectful to my former employers, who I liked and were always kind to me. I was given a lucrative opportunity to expose my work to a larger audience, and to build my resume along the way. (Heck, I was a paid writer!) Likely, I would've continued my gig there for a while longer. But I never shook the feeling that my employers weren't quite sure how they ended up with me, some wordy American they only communicated with via email, or whether I was actually a good fit for their publication's goals.
All the while, thanks to Uranus, I learned a whole lot about the industry of mainstream media. I wrote for a new audience in a tone that was a major departure for me. I helped produce two year-ahead horoscope publications, as well as participated in promotional radio interviews. As a result, my image of myself changed. I gained confidence. I am so grateful for that.
But as with all things Uranus, what suddenly appears may just as quickly vanish.
Yet, in the sort of synchronicity that (in my humble opinion) makes life truly magical, I'd recently been racking my brain, trying to figure out how I was possibly going to create more time in my crammed schedule to invest more of myself in The Sacred Well. The store has been a success for a year now, thanks to the devotion of my business partner Rabbit and all the great folks we have working with us… but it needs more from me. I've had to juggle my involvement there with all the other professional responsibilities, not the least of which was writing this second set of weekly horoscopes. Just as I began to recommit my attentions on the store, I got the axe from the magazine. Be careful what you wish for, as they say…
Perhaps, though, this synchronicity is why I simply can't get that upset about the loss of a job in the course of a lifetime. Jobs come and go, as does virtually everything else. We cannot become too attached or complacent. Especially when the closing of one door and the opening of another coincide with such poignant resonance, it would be foolish to fixate on what's being left behind… when it's so damn obvious that something else is coming right up.