Print this page
Sharing My Good News
10.16.07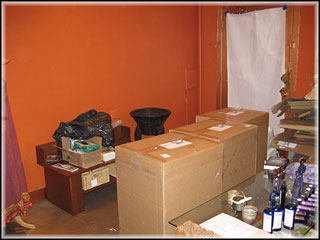 After so much work on my part, the time is finally here! And I want to share the good news with you…
This week, I am proudly be opening The Sacred Well (http://www.sacredwell.com), a retail store located at 536 Grand Avenue, right on Lake Merritt, in Oakland, California.
I have been working on this project with my business partner Rabbit since December 2005, when we first decided to open a shop that fulfills a vision we've both independently shared for years. Now, our vision is at last becoming a reality… and boy are we bubbling over with anticipation and enthusiasm!
The Sacred Well will offer our customers a lovingly selected mix of jewelry, stones and crystals, candles, oils, incenses, herbs and herbal products, ritual tools, artwork, clothing, and a small collection of books, CDs and DVDs. The store will also offer intuitive tarot readings by Rabbit, astrology consultations by yours truly, and other healing practices such as hypnotherapy, channeling and stone medicine. In addition, we plan to regularly host classes, workshops and events, in order to foster a dynamic sense of community that goes beyond merely selling stuff.
Our doors this Fri Oct 19… and yet we still have plenty of work ahead of us. The best support you can offer is good energy, heartfelt encouragement, and an interest in coming to check out the store once we open, if not for the grand opening itself (details on my homepage).
We're also on the lookout for any artisans and craftspeople who create unique items we might sell in the store, so get in touch or pass on our info to your talented friends.
Check out our website at http://www.sacredwell.com (not much there yet, but we're workin' on it!) for ongoing updates, and thanks for being a part of my life.
Love,
Barry