Print this page
Mars in Taurus: Like a Rock
6.27.07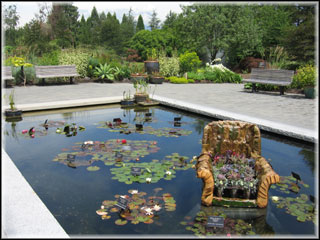 Mars in Taurus grabs hold of the nearest support pole and won't let go.
'Slow this ride down!' he gasps, angling to catch his breath after spinning and dipping and flying wildly through space.
He needs to gather his bearings… not to mention all the 'follow-up' work he's chomping at the bit to get started on. If we have any hope of preserving actual testaments of the quick-fire progress recently made (thanks to all the fire energy), Mars in Taurus is our guy.
Mars in Taurus anchors us where we are, sacrificing hair-trigger speed for earthly stability. He'd rather take his time and be overwhelming sure than rush into anything and end up regretting it. He may be slow to move… but once he's there, he's not apt to budge. That's why he's such a great influence when we want to invest energy in something likeliest to endure.
Of course, for those speed-demons who were just getting accustomed to cruising along at Mach 3, this 'slowdown' can feel like the pits. I think that's the wrong way to look at it, though. We simply cannot expect to succeed at our goals, if we expend all our efforts in a constant stream of full-throttle immediacy. It's just not sustainable.
Life doesn't proceed in one unmitigated rush forward—instead, it's a cycling of up and down, light and darkness, push and pull, action and release. Accepting this is far wiser than fighting it. And with Mars in Taurus, those who like the fast-and-furious approach will simply need to practice their patience skills.
This current Mars placement can serve as a much-needed 'rock'… to ground us into swallowing the real-world actuality of emotional truths that've come to light since Mercury's been retrograde in Cancer. For the record, I've received many reports (including those from my own personal life) of this current Merc-retro being a doozy—not necessarily in terms of technological malfunctions or traffic jams, but in the poignant realizations of information that, while it might've been 'available' all along, is only now becoming unavoidably evident and being felt in a more profound way.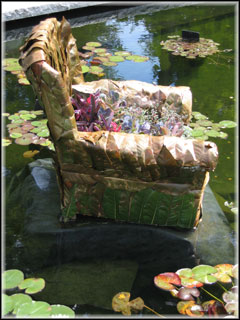 Mars in Taurus bestows upon us a solid, non-reactionary mode for allowing this new emotional knowledge to sink into our day-to-day lives gradually (though the initial revelations might've hit us in the gut, knocking the breath right out of us). No matter what altered emotional perspective on our thoughts might be occurring, we still have to make sure the electric bill gets paid and our little'uns have food on the supper table. Mars in Taurus happily attends to these material needs, so we don't dig ourselves deeper into the doo-doo while processing our latest 'a-ha's… with the understanding that our quest for satisfaction is truly a marathon, as opposed to a sprint.
Naturally, it's easy to go too far with Mars-in-Taurus's basic focus on the material plane. Yummy food, hot sex, and a comfortable cushion of cash in the bank will only get you so far… and, if taken to the extreme, will create fat, lazy materialists who can't get off their duffs long enough to do anything meaningful. Obviously, this is a bit of an exaggeration—but it's also a warning against expecting another bag of chips, another orgasm, or that fancy pair of jeans to save us from dealing. The Mars-in-Taurus balance is to enjoy the fruits of this terrestrial plane without shame or apology, but not to overdo at the expense of action, emotion or intellect. An overindulged body doesn't serve its owner very effectively. (An underindulged one, meanwhile, is left in constant hunger… also not an ideal situation.)
There's also an innate stubbornness to this Mars placement, which, though it can be legitimately understood as 'grounding', may also lead us to dig our claws in even more tightly… continuing the patterns of behavior that initially resulted in the emotional news now announcing itself on the big-screen ticker-tape, essentially fueling more of the same in a self-defeating feedback loop. Watch out if you're feeling stuck. Better yet, pick a 'fight' with the trusted friend most likely to challenge you on your crap. Let 'em shake you up 'til you can't see straight. Don't worry, your insides will settle back down shortly thereafter.
Mars stays in Taurus through Aug 6, leading us all the way into the upcoming Venus retrograde (Jul 28-Sep 8), which is already affecting us via its pre-retrograde shadow play through Leo. As Taurus and Leo are signs that square each other, this tension has the potential to help keep us from making the most impulsive ego-driven decisions re: love and finances… or to create a building pressure that tempts us to screw all decorum and go for what we want.
As I already told you, there are consequences to all these actions. And after such a wild-and-crazy couple months, maybe 'better safe than sorry' isn't the worst counsel to give. But if you're not quite ready to play it 'safe', at least keep one eye cautiously peeled for potential problems… while the other flirts with the gold.