Print this page
A Whole New World
10.3.05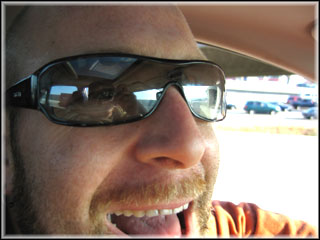 Do not adjust your dials. What you are seeing is real.
The new astrobarry.com has risen into being. Our lives will never be the same.
Welcome to my revamped website, new friends and loyal readers. This is the culmination of six long months of concept, design and production work… and I'm so excited for you to share in the fruits of my labor.
The biggest news is I'll now be updating the site more regularly, to sate your hunger for second and third and fourth helpings of astrobarriliciousness. My goal is to post 3-5 times a week, with both shorter tidbits and more in-depth articles about all things astrological (and whatever else I feel like writing)…
…and now you have a reason to visit more often!
Your horoscopes will still appear weekly, as they have all along, with the same no-shit-but-loving-nonetheless attitude you've come to expect. If you have bookmarked or linked directly to the horoscope page, please change the URL to http://www.astrobarry.com/horoscopes.php.
In addition, my site will offer new features for your browsing enjoyment, including information about basic astrology, book recommendations for further knowledge-seeking, and links to other sites I think are cool. And this is just the beginning, folks—more is on the way!
Please be patient as I continue to work out the kinks and acclimate myself to this major transformation in how I do my job. Some of the pages are still under construction, so if you don't find what you're looking for on the first go-around, try again in a week or two. I simply couldn't wait any longer to post the new site (and I just had to launch it on the day of a solar eclipse for the astrological jolt!).
I encourage you to email me at barry@astrobarry.com with any comments or questions you have about the new site, or to direct my attention to any problems or errors you may find.
Then, fasten your seat belts, my fine friends, and zoom off with me to the next level of the astrobarry adventure! The weather's great up here…