Print this page
ASTROBARRY IN AUSTRALIA ! — NOVEMBER 2012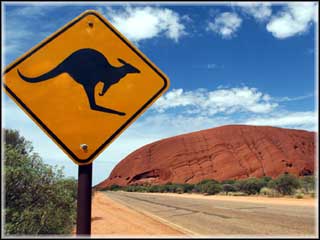 Hey, Aussie pals!
THANK YOU, AUSTRALIA, ALL MY APPTS ARE NOW BOOKED!
I will be hosting consults on the following dates:
CANBERRA (Braddon) — TUE 6 NOVEMBER
MELBOURNE (South Yarra) — THU 8 NOVEMBER, FRI 9 NOVEMBER, SAT 10 NOVEMBER
SYDNEY (near Central Station) — WED 14 NOVEMBER, THU 15 NOVEMBER, FRI 16 NOVEMBER
*exact locations TBA shortly before my visit
Each day, I have appts available at the following times: 12:00pm, 1:30pm, 3:00pm, 4:30pm, 6:00pm and 7:30pm.
I will be booking appointments on a first-come, first-serve basis. If you're interested in scheduling an appointment with me, here's all the information you'll need. Please follow the instructions carefully, as it could mean the difference between getting an appointment with me or... not.
1. My fee for an in-person session (which lasts approx 60 minutes) is AU$150. In order to reserve your appointment slot, I will need to receive full payment of this fee via PayPal. Please note: Because of my limited availability when I travel, this fee is non-refundable. If you later find yourself needing to cancel our appointment, you can apply your payment to a future appointment via phone, to be rescheduled for some time after January 1, 2013. (You are responsible for any long-distance charges incurred.)
2. In order to calculate your astrology chart, I will need your full birth info -- birthdate, exact birth time, and place of birth (city/town).
*When typing your birthdate, please spell out the name of the month, to avoid any confusion due to the differences in date-formats in the U.S., Australia, Europe, etc.
*Yes, an EXACT birth time (within 5-10 mins) is an essential piece, if you want to experience the 'wow' factor that astrology can offer. While I can still glean some significant astrological insight without an exact birth time, please be aware that certain natal placements (such as the rising sign, house placements, etc.) and the most accurate timings of transits won't be available to us, so adjust your expectations accordingly.
3. Our session will last approximately 60 minutes, during which we'll have an interactive discussion about both the dynamics in your birthchart (which is a map of the innate potentials of the personality) and how recent, current and upcoming astrological events are likely to impact you. If there are particular questions or issues you'd like me to consider while preparing for our session, please let me know in advance. (You can do this upon booking with me, or after you've had some time to think on it.) If there aren't any, that's fine too... we'll just go wherever our conversation takes us. Throughout our time together, you're free to interrupt me with questions and to redirect my focus, to ensure you receive the insight you're looking for from our session. Whatever we discuss will remain between us, so please feel free to share what's on your mind in a confidential, compassionate setting.
4. To proceed with scheduling an appointment, please email me at barry@astrobarry.com with the following information:
*your full name
*your full birth info (birthdate, exact time, and city/town)
*which date(s) and time(s) you're interested in, and/or any times that won't work for you - the more flexible you are, the likelier you'll get an appt
*a contact phone number where I can reach you while in Australia
5. I will respond to all inquiries on a first-come, first-serve basis. In my response will be a suggested appointment date and time. Once we settle on an appointment that will work, I'll send you a PayPal request for the AU$150 fee. Please take care of the payment within 24 hours of receiving the request, or I cannot guarantee the appointment will still be available. Once I receive the payment, the appointment is yours... and I'll see you soon.
So looking forward to my trip!
Cheers,
ASTROBARRY